Horsemencare
Algae on wooden decks... Algae on terraces and pavements.... Parking garages... slippery, ugly and damaging. And if esthetics are at stake, like on monuments, tombstones, facades, the cost of algae removal can be substantial - not just in hours, but also in material damage. The Scandinavian solution? Impregnate surfaces with natural waxes - thus preventing the adhesion of unwanted green algae and moss and protecting the surface against harsh outdoor circumstances (rain, snow, pollution). Based on this old Scandinavion tradition, Horsemencare has developed a product range which is proven, ecological and simple. On this website Horsemencare offers the information and the option to purchase on-line. Our local agents will deliver the products to your doorstep, and, if needed, they can offer local technical advice. Combining the best of two worlds. Horsemencare. A natural bond against algae.
​Algae on wooden decks?
Algae on stone surfaces like terraces?
Algae on concrete like parking garages?
​Need personal advice? Just drop us an e-mail and our local representative will give you all the necessary support: info@horsemencare.com. Brinia is our local representative, based in Dublin.
​Horsemencare has serious references with local governments and many projects in Ireland, Belgium and The Netherlands. We can also provide the appropriate certificates, e.g. by the internationally renowned independent lab of the IBBR.
Offers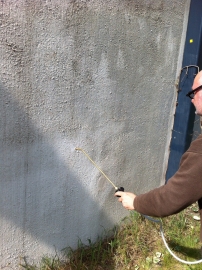 Technical Training
€ 175,00
€ 85,00
Shopping cart
No items in shopping cart.
Languages